So this has been a hot button topic in the gaming world for a few years now especially. Specifically lately there has been what has been hashtagged #buttgate, where the character from Blizzard's "Overwatch" had some concept art where she posed sort of in a pinup style with her bum pointed toward the camera.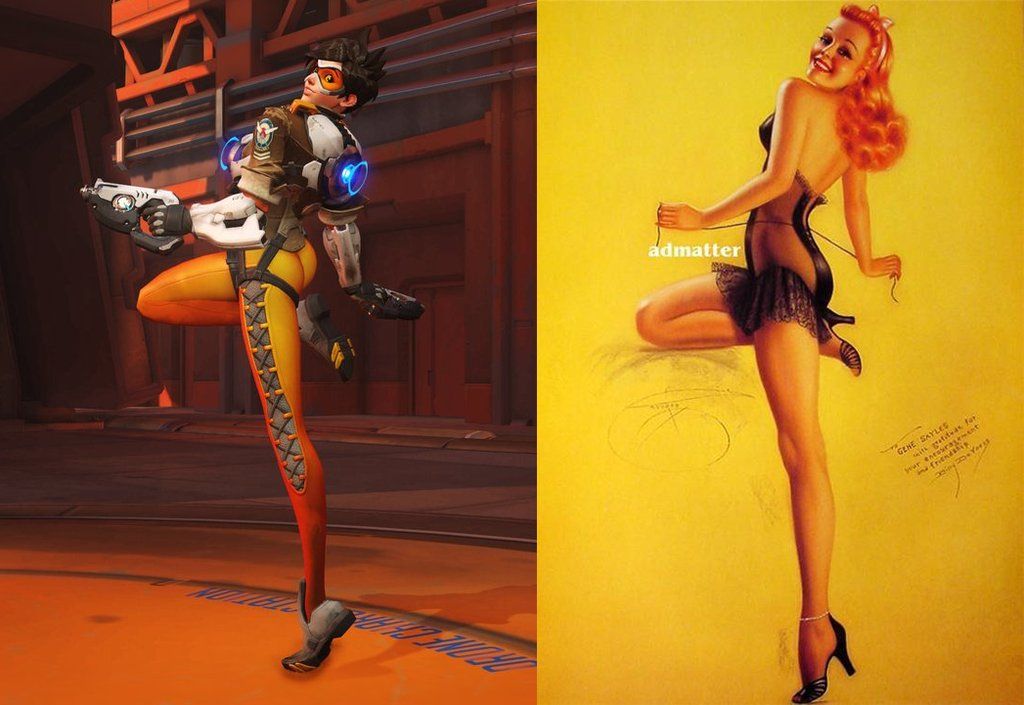 That is actually the changed image. The old one was similar, but they changed it because of an outcry on their official forums that it was sexist.
Now look, I freely admit that there is sexism and misogyny aplenty in the gaming industry. However, I think there is just as much politically correct SJW bullshit out there that is just people trying to stir up shit so they can craft the wheels for their newest bandwagon.
This was recently brought up in an article on a gaming website that I frequent... but apparently the moderators there thought my opposing viewpoint was SO offensive that they deleted my post.
I am just curious; Am I that far off on this? I didn't find that the artist had any ill intent, and it wasn't hyper-sexualized or offensive. What I found offensive were people's reactions to it and Blizzards response.
http://massivelyop.com/2016/04/06/blizzard-swapped-tracers-butt-pose-in-overwatch-with-a-different-butt-pose/