Moderator: Phara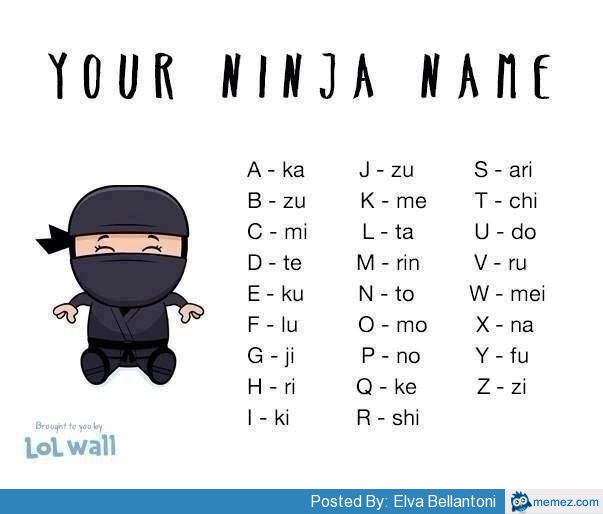 Mine is:
Nokadota
Takitodoari

Fear my plastic kunais
**Awesome Singnature**
I Feel Ya Sista... Not in that way
Posts: 978
Joined: Mon Mar 21, 2016 4:55 pm
Location: NC
Arimefu Meikatameteshi

Yea.. that really not working out for Sky Walker (cause I was not about to put that word together).
kutakizikazukuchiri
est 1953
Karinkichi

Totally becoming part of my signature.
"The only people who ever called me a rebel were people who wanted me to do what they wanted." -Nick Nolte
kitome
we are, what we allow to occupy us..
Norikitatafu

Lol
Never apologize for being nerdy because non-nerdy people never apologize for being assholes - john barrowman

Shimeito

Well isn't that fun
the unproven
Posts: 46
Joined: Tue Mar 22, 2016 4:54 pm
Location: Deadpool
Hjimemashitè namaè wa Rikarinzizika Rinmomoshiku yorushiku onigashimashite
-live life on a different frequency-
---
Who is online
Users browsing this forum: No registered users and 11 guests